6 Principal Reasons Why You Should Go for an Oral Surgeon for Your Dental Implant Surgeries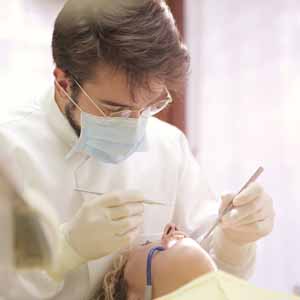 A broken or missing tooth needs to be dealt with by an oral surgeon. Multiple factors must be considered before finalizing the finest oral surgeon in San Bernardino.
Read on to discover some valuable factors which will emphasize the benefits of hand-picking an oral surgeon in San Bernardino like Dr. Myron Massey at Dental Practice of San Bernardino, for dental implant surgeries.
Why Is an Oral Surgeon in San Bernardino the Ideal Choice To Perform a Dental Implant?
The Experience Factor:

Oral surgeons in San Bernardino particularly specialize in dental implant surgery. They carry out numerous implant surgeries daily. They possess the expertise to chalk out a unique blueprint for each patient based on the specific medical situation of the case. The finest care is guaranteed at Dental Practice of San Bernardino.

The Finest Approach:

Make sure to consult an oral surgeon who is seasoned, skilled and trained. This will confirm that the implant procedure is smooth. It will undoubtedly achieve the finest aesthetic and functional outcome attainable.

Reliable Credentials:

Apart from the dental training which is mandatory, oral surgeon in San Bernardino undergo an elaborate additional training. Certifications from various boards like National Dental Board of Anesthesiology or American Board of Oral and Maxillofacial surgery vouch for their standard.

Saviours in Exigencies:

The surgery to affix dental implants is a minutely invasive procedure. The degree of risk involved is low. Nevertheless, all surgeries have a component of uncertainty. If any emergencies arise in between, oral surgeons are well adapted to tackle them. A patient can perceive a sense of security and safety under an oral surgeon.

The Success Rate:

General dentists also perform implant surgeries. But the journal associated with the American Dental Association has uncovered that the rate of success is high when the dental implant surgeries are performed by oral surgeons.

Consult an oral surgeon who combines experience and credentials as per the suggestions of your dentist.

Other Pivotal Factors:

The skillset of an oral surgeon in San Bernardino covers a variety of factors which can be handy in order to successfully complete a dental implant surgery. They include: performing dental extractions deftly, sinus lifts, bone grafts, IV sedation, reconstructive procedures and bone enhancement through surgeries.
Conclusion:
If you're planning for dental implant treatment then, consider visiting our oral surgeon in San Bernardino at the dental practice of San Bernardino, where Dr. Myron Massey practices. For more information, call us at 909-888-1301 and schedule an appointment today.