Hand-Pick an Oral Surgeon for Affixing Dental Implants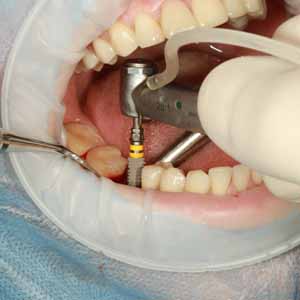 Have you decided to get your dental implants in San Bernardino done for missing teeth but not sure who is the right implant dentist in San Bernardino? An oral surgeon would be the best and right choice, like Dr. Myron Massey at Dental Practice of San Bernardino. Nonetheless, it is very crucial to acknowledge the whole procedure and gain confidence in the surgeon.
5 Reasons Why Only an Oral Surgeon Needs To Perform Your Dental Implants in San Bernardino:
Implants Are Surgically Placed:

One needs to know that dental implants need to be surgically placed, an oral surgeon will place a titanium post under the gums and this will be attached to the jawbone, if this is not done with perfection then it will lead to complications. So, an oral surgeon is a must choose, even though there are general dentists who perform dental Implants in San Bernardino, they are not surgeons.

Get Treated by Professionals:

Oral Surgeons in San Bernardino get extra instruction and clinical training to perform oral surgeries. Thus, provide a very positive outcome. Oral Surgeons in San Bernardino are well-experienced and have the highest success rates when it comes to dental implants.

A Prior Procedure May Be Required:

Another reason to visit an oral specialist is that there may be a need for a procedure to be done before the dental implants. When you lose one of your teeth, the body launches the resorption process. Since that part of the jawbone will no longer get triggered by the root and tooth, the body seizes calcium from it to utilize it wherever it is required. This weakens the jawbone and develops a lack in density that is needed for the implant. So, oral surgeons in San Bernardino conduct bone grafts to increase the density of the jaw in order to help the dental implant.

Sedation Options:

Oral surgeons in San Bernardino use sedation as an option sometimes to perform dental implants. They even use anesthesia as the dental implant procedure can take a little longer, and falling asleep will make the procedure faster and easier.

Special Facilities:

Oral surgeons have well-equipped facilities that help them perform their dental implants in San Bernardino safely, quickly, and more comfortably and thus providing good and clean results.
Visit an Implant Dentist in San Bernardino:
Visit your nearest oral surgeon in San Bernardino and get your dental implants done, you can also call the Dental Practice of San Bernardino and make an appointment today to meet Dr. Myron Massey and the team.