The Necessity to Hand-Pick an Oral Surgeon for Dental Implants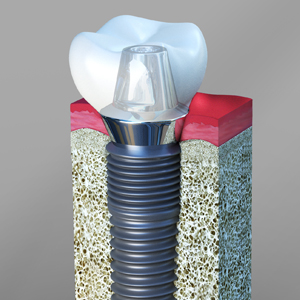 Dental implants treatment is a procedure carried out when a person loses his teeth due to sickness, injury, or an accident. When faced with such a problem, it is always recommended trusting an oral surgeon for dental implants. Here are 6 reasons why you should go for an oral surgeon in San Bernardino for your dental implants. Dr. Myron Massey is a renowned oral surgeon. As an experienced oral surgeon, he takes the right dental decision to get the best outcomes.
Why Choose an Oral Surgeon in San Bernardino?
Choosing the right oral surgeon for dental implant surgery is the best decision. Numerous reasons make it an optimal choice for the patients. An oral surgeon is highly skilled, qualified, experienced, and equipped with well-crafted surgical skills. Here are a few more reasons that ensure choosing an oral surgeon is the best idea.
5 Reasons to Choose an Oral Surgeon in San Bernardino:
Handles Complex and Simple Tooth Extractions:

The oral surgeon is highly skilled and can handle both simple as well as complicated tooth removal procedures. They are also experts in removing wisdom tooth removal.

Dental Implant Procedure:

The procedure where dental implants in San Bernardino are placed in the jaw bone requires a high level of precision and focus. Oral surgeons have the necessary experience and expertise to carry out this procedure perfectly.

Handles Injury Cases:

Oral or dental surgeons are experts in handling injuries and trauma to facial bones and jawbones. If the patient was engaged in an accident, he might need surgical intervention to set the jaw bones correctly.

Tumors and Cyst Removal:

If there is a tumor or cyst in the dental cavity, it can be surgically removed. An expert and skilled oral surgeon in San Bernardino can do the surgery.

Although some general surgeons also perform implant surgeries, the success rate of this surgery is higher in surgeries carried out by qualified oral surgeons. These medical professionals are trained to handle medical emergencies that may occur due to dental surgery.

The need for an Oral Surgeon:

When planning to get dental implant surgery done in San Bernardino, it is recommended to look for an expert and experienced oral surgeon who has successfully carried out similar surgeries in the past. Getting this surgical intervention helps patients in multiple ways. They get their healthy smile back and can speak and eat without any trouble.
Conclusion:
Seek an appointment with our oral surgeon in San Bernardino Dr. Myron Massey at Dental Practice of San Bernardino and discuss your dental issues at length. After observing and diagnosing the problem, he may suggest dental implant surgery. Backed with years of intensive training and experience in surgery, he can perform implant surgery successfully, ensuring a positive outcome. For more information call us at 909-888-1301 and schedule an appointment today.