Necessary Steps to Pick the Right Family Dentist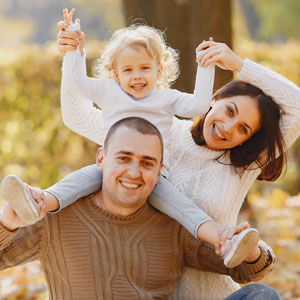 Even though there are lots of expert family dentists in San Bernardino, choosing the right family dentist needs some research.
Who Is a Family Dentist?
A family dentist is specialized in providing dental care for all stages of life. Often a family dentist doubles as a qualified pediatrician like our Family Dentist in San Bernardino. Your family dentist is the solution for your family's dental concerns.
How to Choose a Family Dentist?
Here's a list of factors to keep in mind while deciding the best dentist for your family:
Experienced Pedodontist:

It is important for a Pediatric Dentist in San Bernardino to be comforting and jovial with kids. Children should recall their visit to the family dentist pleasantly. Whether the dentist takes care of your child's nutritional needs could also be an important factor while choosing the right family dentist.

Accessibility and Location:

There is a lot of Children Dentistry in San Bernardino. It is always ideal to find a family dental nearby your home. This is a time and energy saver.

Technology and Equipments:

It is important for the family dentist to have the right set of tools especially in the times of COVID-19. This is especially true for children. They need small sized scissors and needles suitable for their mouths.

Hygiene and Protocols:

Cleanliness and hygiene are extremely important while choosing the right family dental clinic for your family. Unclean environment increases the risk of contamination for children. They may get exposed to the virus pandemic as well. Ensure that social distancing requirements and other precautions are in place.

Kids Friendly Staff and Environment:

While selecting the right family dentist, you should not only pay attention to the profile of the pedodontist but also the staff and the clinic's environment. A kid-friendly environment ensures your kid has a secure and enjoyable experience and not have bouts of anxiety and fear.

Examine Infant Oral Health:

The Best Dentist in San Bernardino should routinely check up all the family members, especially the kids. The follow up schedules should also be systematic for all.

Emergency Care:

While choosing the right family dentist, you should ensure that there are provisions for Emergency Dental Treatment in San Bernardino that might come up suddenly. Children, due to their inquisitiveness, may meet sudden accidents needing the above facility.
Conclusion:
Our San Bernardino Dentist will ensure a life-long oral hygiene for all the family members especially your kids. The bond with our family dentist, will instill a sense of care in your children. Dial us at (909) 888-1301 to access the best Children Dentistry in San Bernardino.