Can Oral Surgeon Help With Sleep Apnea?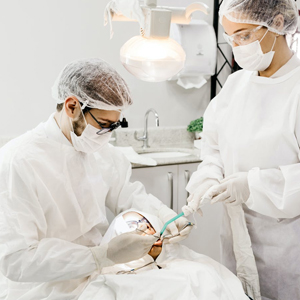 Can oral Surgeon help treat sleep apnea in San Bernardino? Read along to find out. Most people who suffer from sleep apnea use CPAP machines for relief. Nevertheless, it isn't a treatment for all by default. That is the reason sometimes, oral Surgeon is preferred as the only solution. In our previous blog we have explained about how sleep apnea in San Bernardino causes risk for dental implants. Let's find out whether oral surgeon can treat sleep apnea or not.
What Is Sleep Apnea?
It's a serious disorder that can affect your breathing cycle during sleep. The respiration of individuals with sleep apnea ceases and begins arbitrarily during sleep.
Can Oral Surgeon Treat Sleep Apnea in San Bernardino?
Obstructive sleep apnea or OSA is the most prevalent category of sleep apnea. And sometimes, it is caused because of misalignment of the jaw. This anomaly can be treated by adjusting the position of the jaw using oral surgery with oral Surgeon in San Bernardino.
Maxillomandibular advancement or bimaxillary advancement is the type of oral Surgery used to treat this condition. When the jaw is adjusted to the right position, the airway passage becomes wide enough to allow free airflow. So, yes, oral Surgeon can help cure sleep apnea in San Bernardino.
Who Can Get Sleep Apnea Treated Using Oral Surgery?
Doctors never recommend oral Surgery as the primary treatment for sleep apnea. It's because of the risks involved in this procedure. However, you can opt for oral Surgeon in San Bernardino if:
You've been suffering from sleep apnea because of a jaw abnormality that was present right from birth.
Other treatments were ineffective on you.
You're looking for a permanent solution for sleep apnea.
Are There Any Perils Involved With Oral Surgery?
Yes, there are some risks involved with oral surgery for sleep apnea in San Bernardino. It's because this surgery is quite different from the regular jaw alignment procedure. Some risks involved with the procedure are:
Extensive recovery period.
Weakened jaw.
TMJ.
Swelling.
Bleeding.
Chances of Infection.
Damage to teeth.
The above risks sometimes demotivate people from taking up oral Surgery. However, you can reach out to our oral surgeon in San Bernardino Dr. Myron Massey - Dental Practice of San Bernardino, to minimize the above risk.
Who Is a Reliable Oral Surgeon in San Bernardino?:
The answer is Dr. Myron Massey who practices at Dental Practice of San Bernardino. Dr. Myron Massey is a seasoned professional who treats sleep apnea in San Bernardino constructively. If you need a reliable sleep apnea treatment or any other dental help, reach out to Dr. Myron Massey at Dental Practice of San Bernardino. Visit our website to gather more information regarding appointments, testimonials and services provided right away. Have a conversation with them right away.