How Does Sleep Dentistry Feel?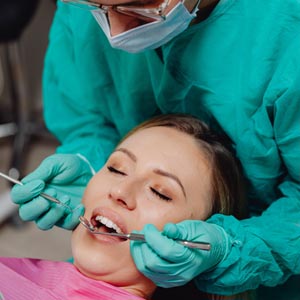 If you have fear about the dental process, then you can opt for sleep dentistry. With dental sedation, you can be stress free during the process. You will feel relaxed, and calm while undergoing sleep dentistry. Your nervousness and stress about the dental process will disappear. Patients conveyed a range of emotions they had experienced during dental sedation. The sedatives utilized by dentists during the process are different based on the requirement of the process. In our previous blog, we have explained the categories and symptoms of sleep apnea in San Bernardino. Read along to know what sleep dentistry feels like.
4 Overview of How Sleep Dentistry in San Bernardino Feel Like:
Laughing Gas:

One of the most popular dental sedations is laughing gas. Our children dentist in San Bernardino uses this for children, as it is completely safe and free from any adverse effects. This is inhaled through a mask. You just have to inhale the gas. Laughing gas has a fragrance, so you can experience a fruity flavored scent. You may have options like cherry or grape. After a while, you may feel giggly and relaxed. The gas generates a feeling of happiness which is the reason it is called laughing gas.
IV Sedation:

In this process, you will feel a deeper sensation of sedation than gas or oral sedation. You may feel a very intense state of calmness as well as sleepiness. The safe sensations patients experience in oral sedation are very mutual with IV sedation.

Oral Conscious Sedation:

Prior to your dental appointment, you might be asked to consume a tablet that makes you feel drowsy. You will not be unconscious in this process. However, you can feel very calm and comfortable and it will make you fall asleep. In that case, the oral surgeon in San Bernardino will complete the process and wake you up from sleep.

General Anesthesia:

If your treatment is complicated and long, the best dentist in San Bernardino, Dr. Myron Massey, may give you general anesthesia. You'll stay conscious during the process with general anesthesia. Anesthesiologist will perform this. A team will monitor you. First, you inhale a gas through a mask. After that, the professionals will give you medicines through an IV line. If you are afraid of needles, you can easily get general anesthesia as you will be calmed beforehand.
Conclusion:
If you have anxiety about the dental processes and get uncomfortable in a dentist's chair, dental sedation can be helpful to stay comfortable and calm. You can also contact Dr. Myron Massey whose clinic The Dental Practice of San Bernardino also provides sleep apnea in San Bernardino. Go to our website of the Dental Practice of San Bernardino to gather more information. Call us at 909-888-1301 to arrange for an appointment right away.